Latest Arrivals - March 2nd 2018
Fresh New Bath Goodies & Burners
Hello again... Welcome to another update regarding the latest products in store.
We have restocked our much loved bath salts in the scents Lillies in the Mist, White Sand & Green Figs. These three scents are across our entire range including the oils, bath dust, body oil etc.
Here's a closer look at the products available...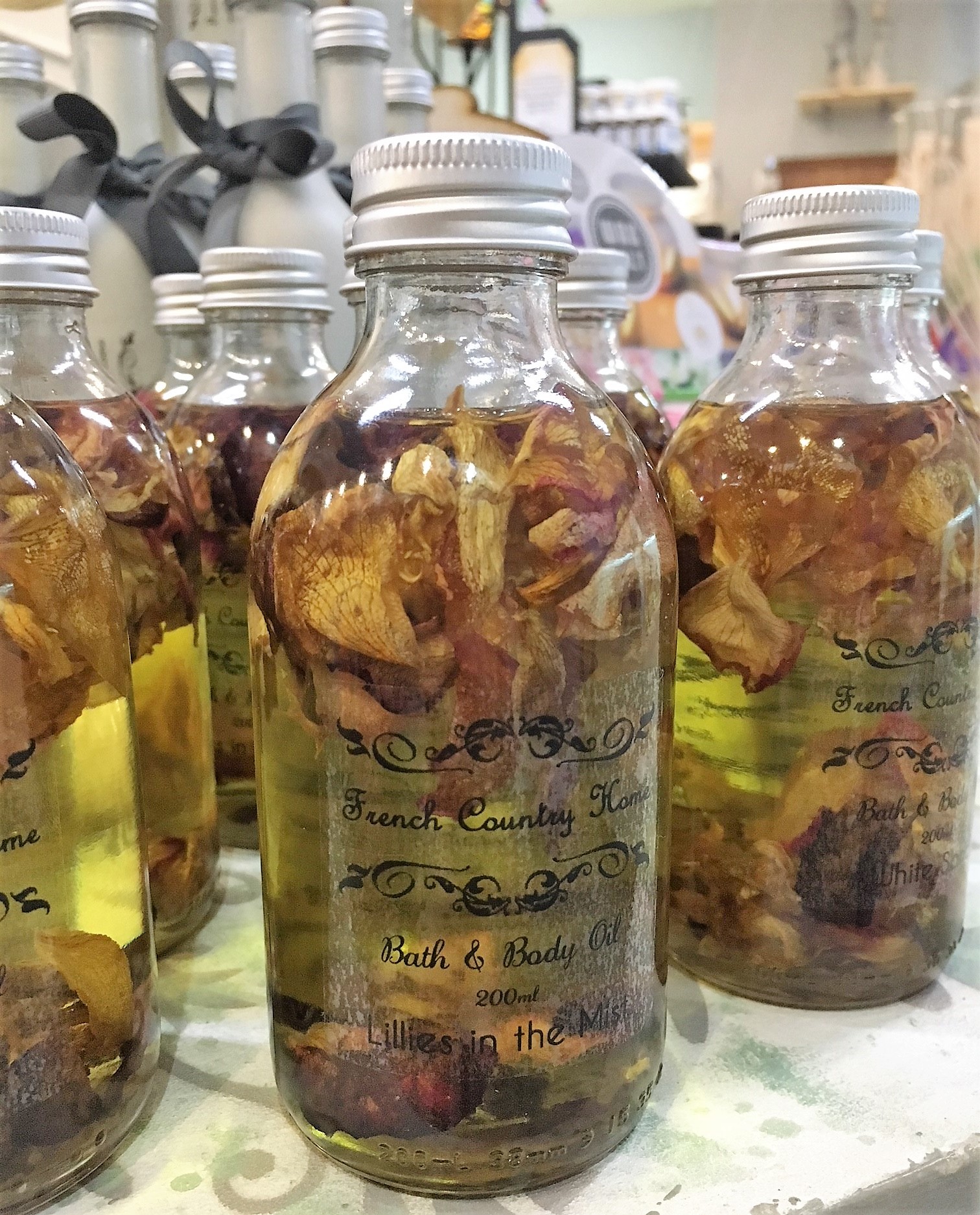 The French Country Home range of bath & body oil. These are great for a relaxing soak in the tub! They have loose little petals inside which makes for a really aromatic bath. These come our 3 different scents namely Lillie's in the Mist, Green Figs & White Sand.
Another great and inexpensive option for a relaxing bath. Simply sprinkle some scented dust! These beautifully packaged items make for a great gift as well.
Our popular burner oils come in both the 11ml and 31ml sizes. Use these in a burner with a tea candle to get a strong aroma through your home. Available in White Sand, Lillies in the Mist & Green Fig scents.
And of course with new burner oil products we also have new burners....
These burners can be used with a tea light candle to burn oil, wax and even bath crystals. They're super items if you're looking to make your home smell wonderful.
And lastly we have also topped up our bath crystals, scented hangers and various wardrobe fresheners. Make sure to pop by soon!
With Love,
The Fat Whale Team